InstantBackgroundReport.com Review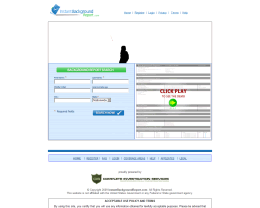 InstantBackgroundReport.com gives you the ability to quickly and easily access background information and records on anyone. Since often people are not what they seem to be. As a CIS Nationwide website, the site carries a strong reputation. It is not, however, associated with the government or any of its agencies.
Use InstantBackgroundReport.com and find out the real truth.
Visit InstantBackgroundReport.com
*Descriptions provided by websites and not an endorsement by PeopleSearching.com
1 User Ratings:
bob -

0 of 0 people found this review helpful.
show my job serche record.i cannot find meaningful job for thelst one year.