LifeLock.com Review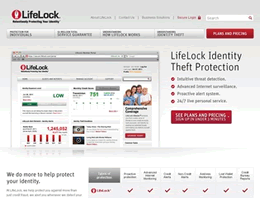 Lifelock's services search broad, deep and for information beyond credit reports,thus helping to provide early notifications of identity threats.
For $10 to $15 a month LifeLock provides a 1-million dollar "guarantee" that your identity will be safe.
*Descriptions provided by websites and not an endorsement by PeopleSearching.com
1 User Ratings:
Fred -

0 of 0 people found this review helpful.
If you want to know how well LifeLock works just take a look at what happened to their CEO after posting his social in all their advertisments. His identity was stolen 13 times... See more here - www.wired.com/threatlevel/2010/05/lifelock-identity-theft/