Transunion.com Review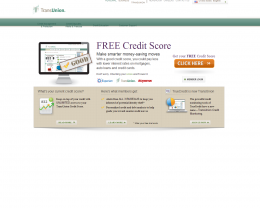 Transunion offers a 30-day risk-free trial and $14.95/month thereafter.
The site offers consumer assistance, information on recognizing and preventing identity theft, and resources for filing a dispute on your credit report.
The site also offers a few videos on credit related issues to educate users.
Check out their comprehensive financial tools and products.
*Descriptions provided by websites and not an endorsement by PeopleSearching.com
1 User Ratings:
Anonymous -

0 of 0 people found this review helpful.
Make sure you get your FICO score, not "Vantage". The banks use your FICO